When you need kiosks supporting your customer experience, visions, business goals, and targets and more, presented with great design, our products are your best choice. Covering most areas of usage. Easy to customize and our great team ready to support you, makes us, your reliable supplier and strategic partner.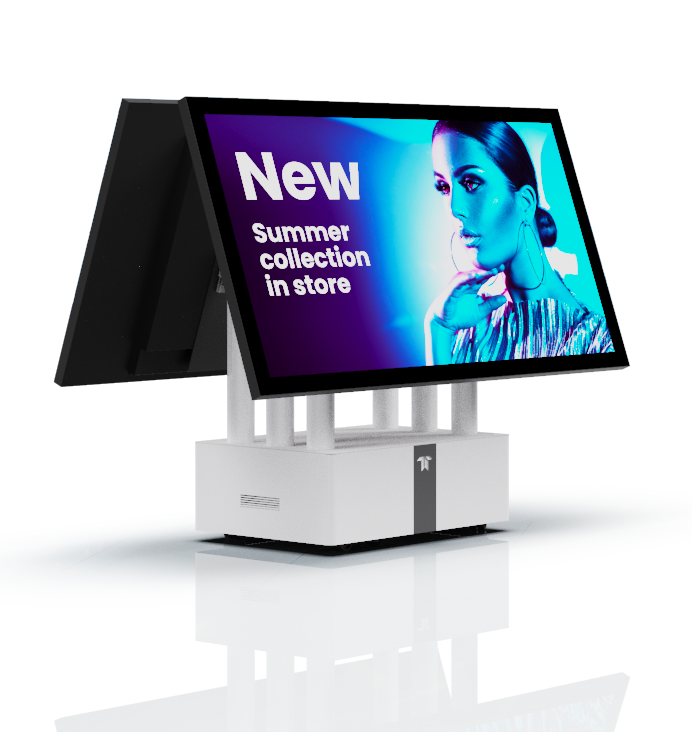 Vendo – AI-talking customer service
Not only can it transform in shape from being digital signage. It can be a large table all depending on the daily event it needs to support. With support to carry and handle tremendous computer performance integrated, you can implement all possible advanced functions and features.
Integrate our partner's advanced AI technology making it into an AI-chat bot with a visual avatar interface displayed on the screen. This together with other relevant information enables you to present a customer experience that has not been possible before/ never to be seen before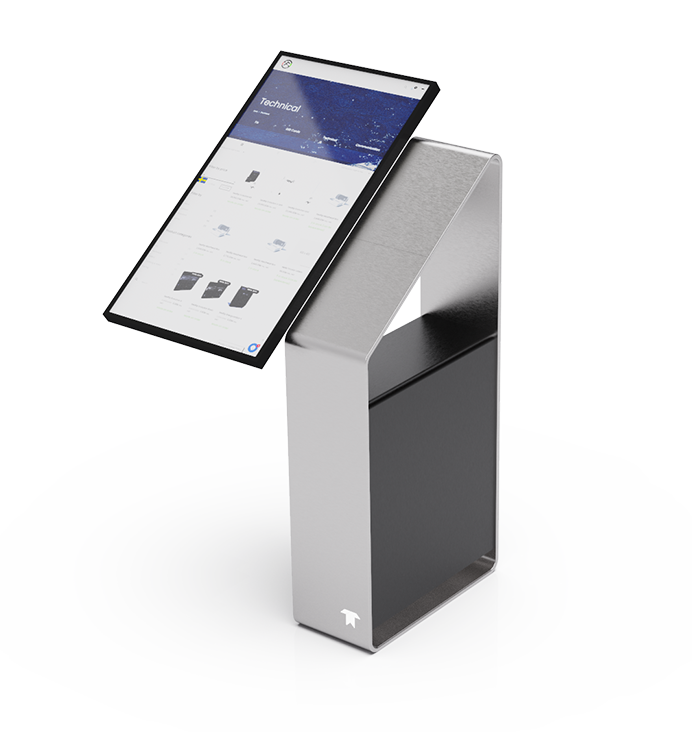 Artis – Self-service kiosk with great egonomics
Highly flexible product system, where needed functions and features are integrated into one piece of great design. Can support NFC, Code scanners, payment terminals, and much more. We customize it for your needs and brand it, to communicate your company.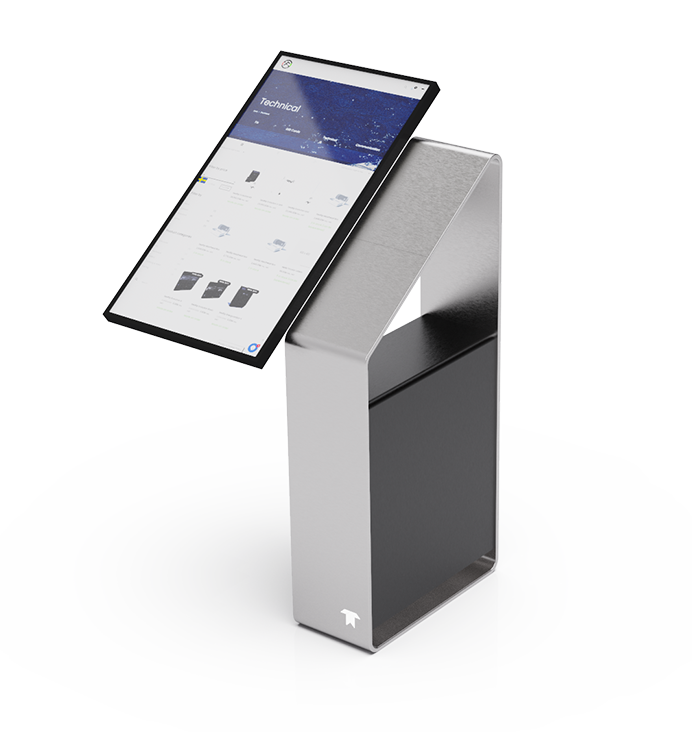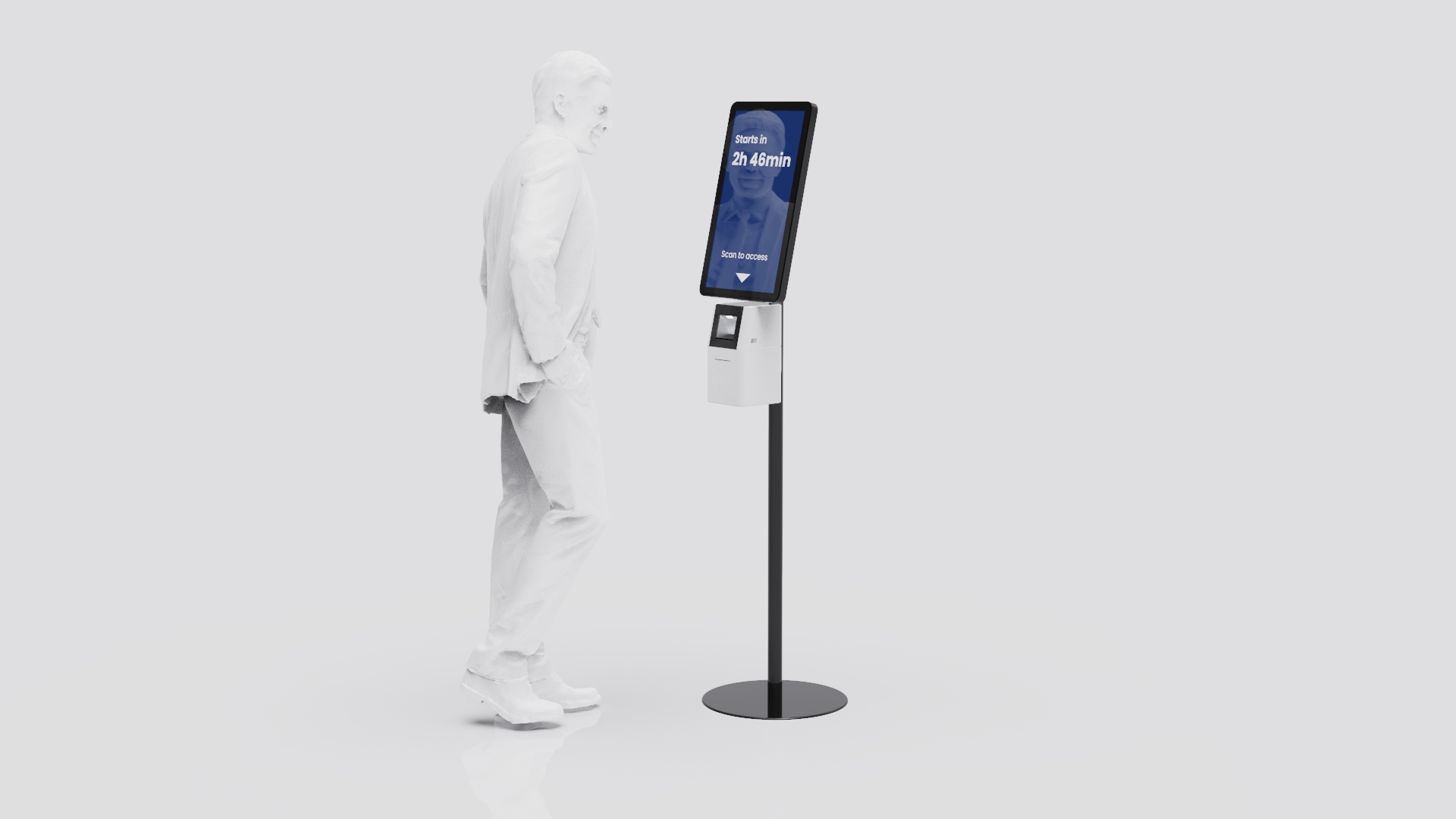 Tempus – Contactless self-service
As part of a new product series, Tempus enables contactless interaction. With an integrated code scanner able to read everything from passports to QR-codes on smartphones, possibilities are endless.
With many add-ons, it is possible to obtain a complete system solution, where for instance, doors can be opened or access granted after thermal heath readings are completed.
Please feel free to contact us, with your specific question or specification, regarding contactless solutions.