Taking digital signage and your customer experience to completely new dimensions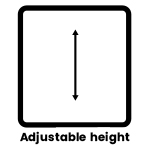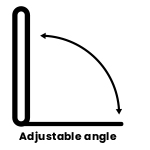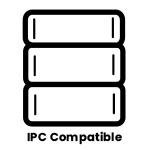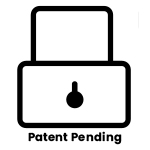 The Vendo unit gives creators of digital signage the ability to reach new dimensions.
Vendo can both visually and audibly communicate with your customer. Instead of fixed units, Vendo is easy to move between locations.
Due to its compatibility with the Core Pro 19-inch rack cases, Vendo has virtually no limitations on delivering next-generation digital signage and customer service. Through the integration of a microphone, your customers can talk to the device with supported AI technology. Add an intelligent camera and give your customers personalized offers based on age, gender, etc.
Mount two displays on Vendo, either 2 x 55 or 2 x 65 inches. The display position is adjusted by electric motors, from an upright position in various heights to flat as a large table.
It is only your imagination that limits how Vendo can be applied. Vendo has the performance to support all your ideas. In customized projects where a plug-n-play solution is needed, we
provide and deliver it with all technology integrated.
Great for airports, museums, etc.
Project customization
Up to 2 x 65″
Easy to adjust
Easy to move
Low maintenance cost
High quality
Vesa mounting
Compatible with Core 19″ cases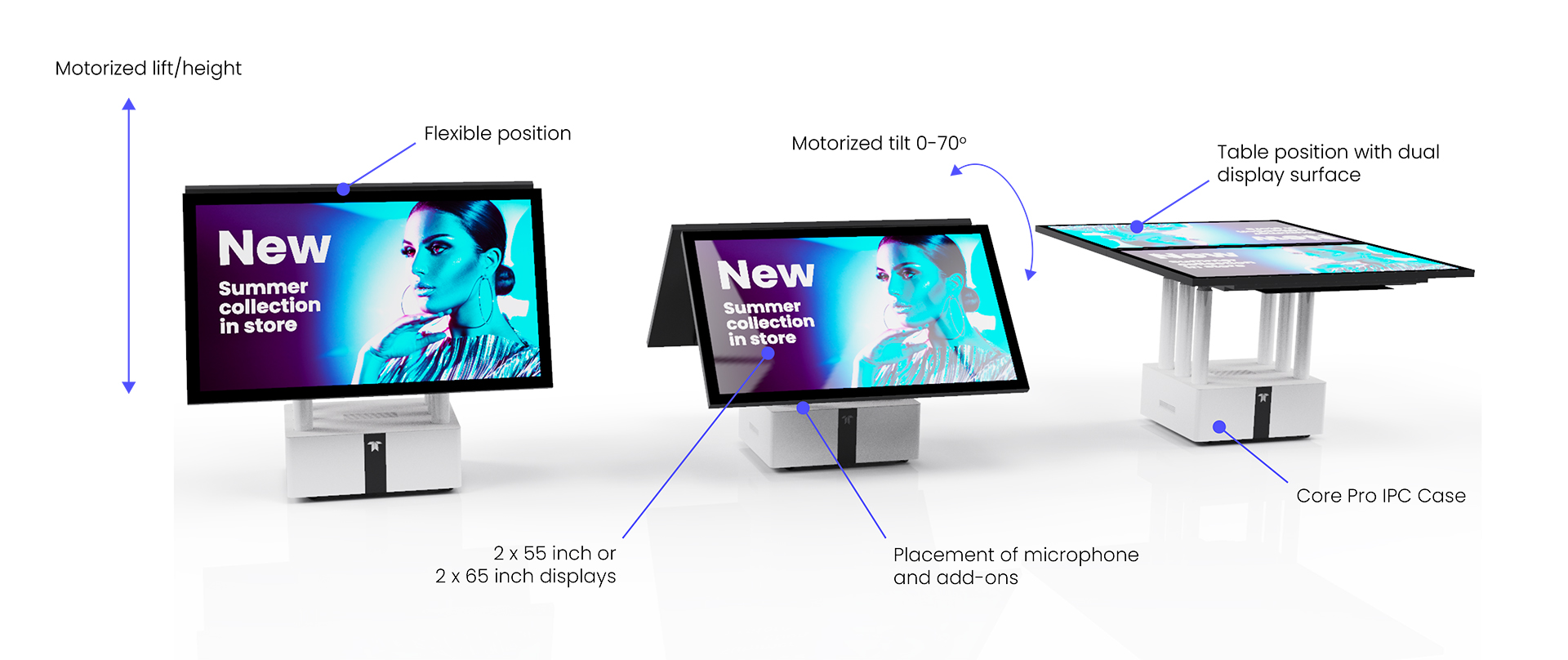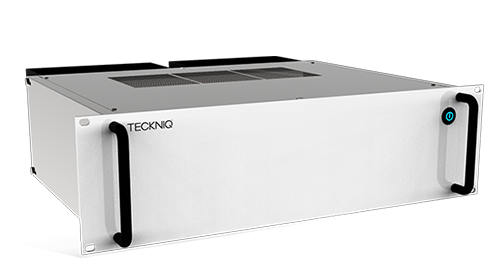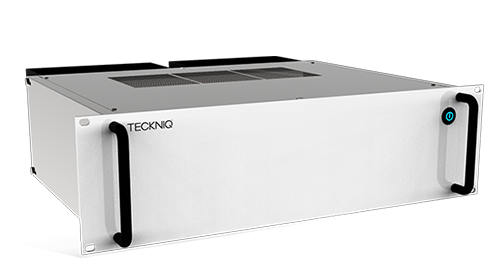 The Core Pro RM series is designed especially for those who want to challenge the boundaries with style. These products have a simple but flexible design.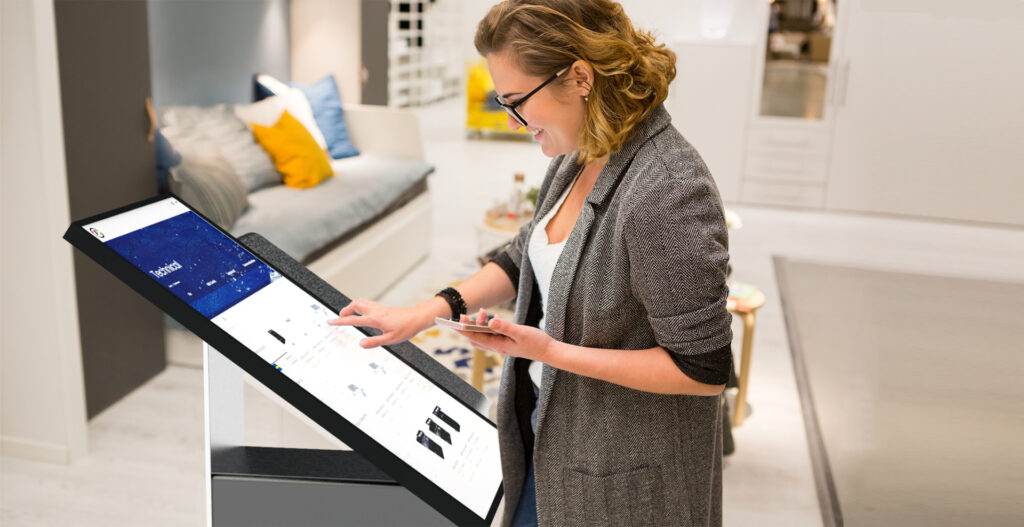 Artis | Self-service kiosk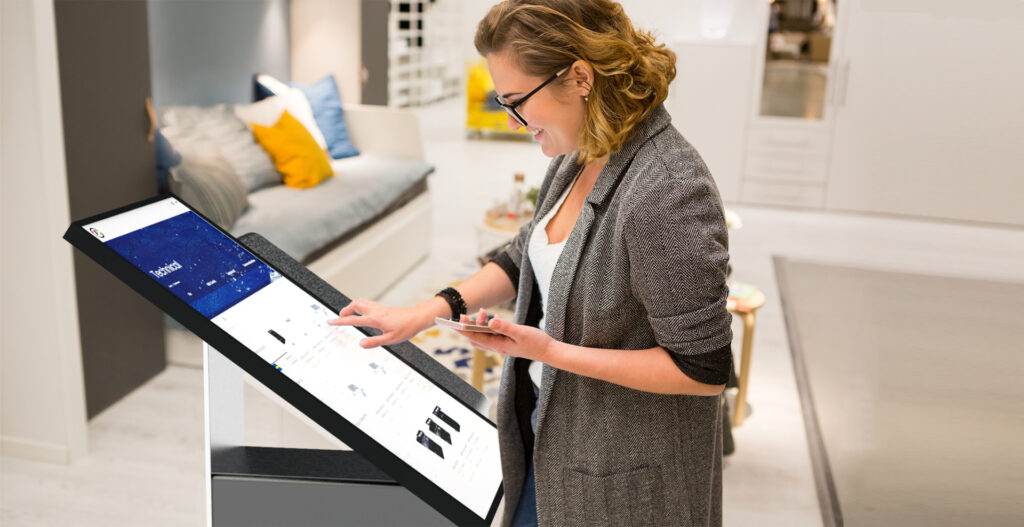 Artis is primarily for commercial purposes, such as self-check-in/out at hotels, restaurants, airports, etc. The screen console fits sizes between 27 to 32 inches.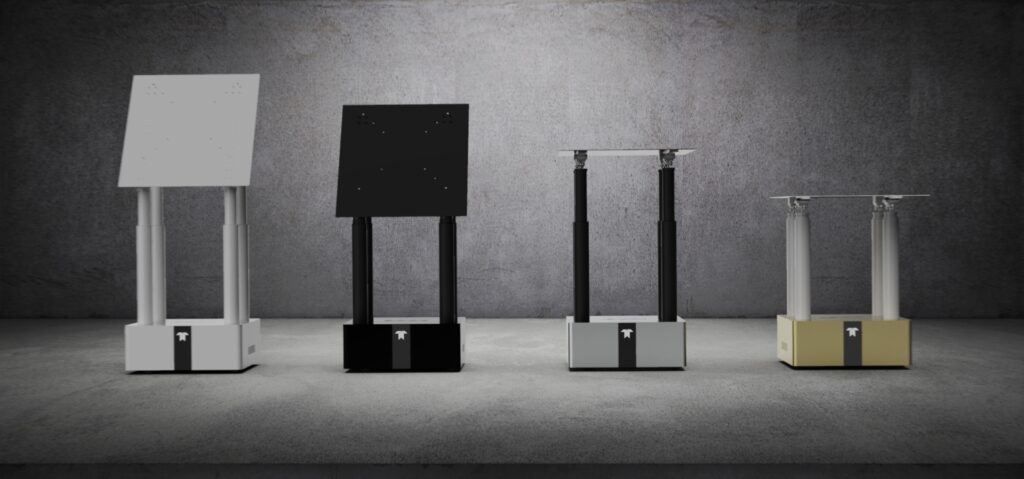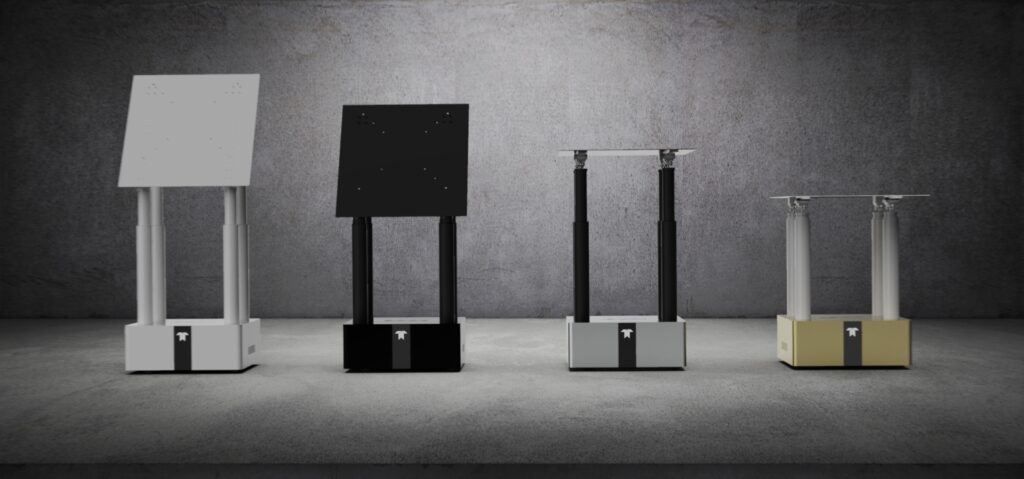 A stand for displays up to 65 inches with a clean design and a small footprint. Sit down or stand up, present, or interact, Verso is easily adjusted as needed.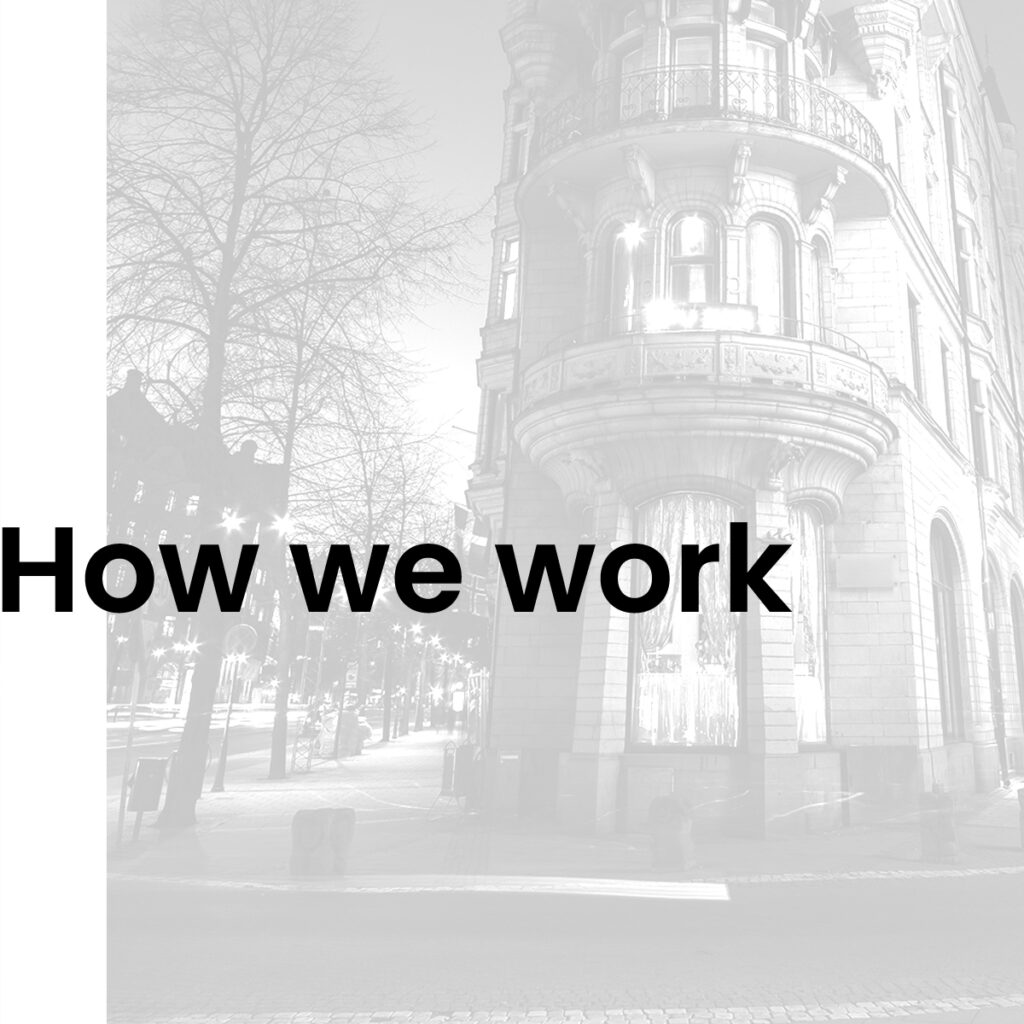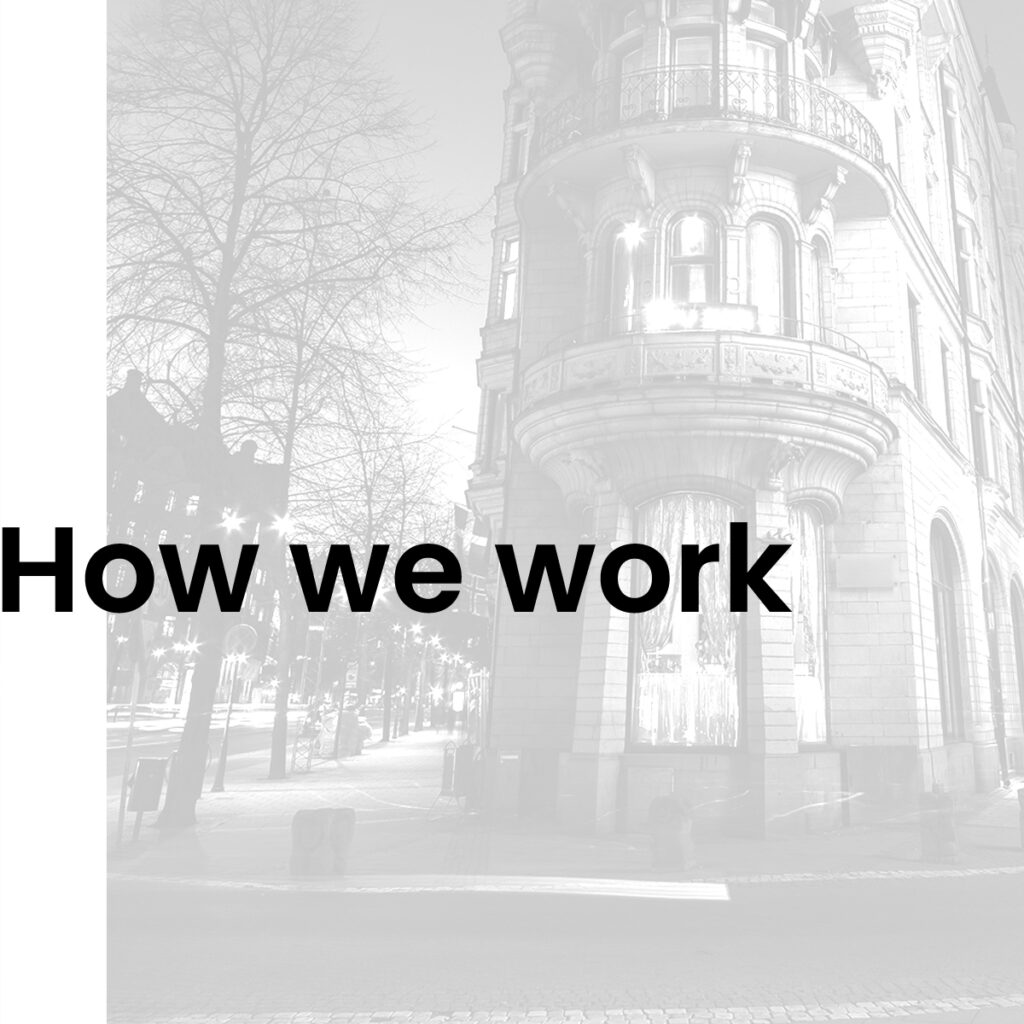 If your liability is to deliver a solution where a certain complexity is expected, you should pay attention and understand how we support you from day one.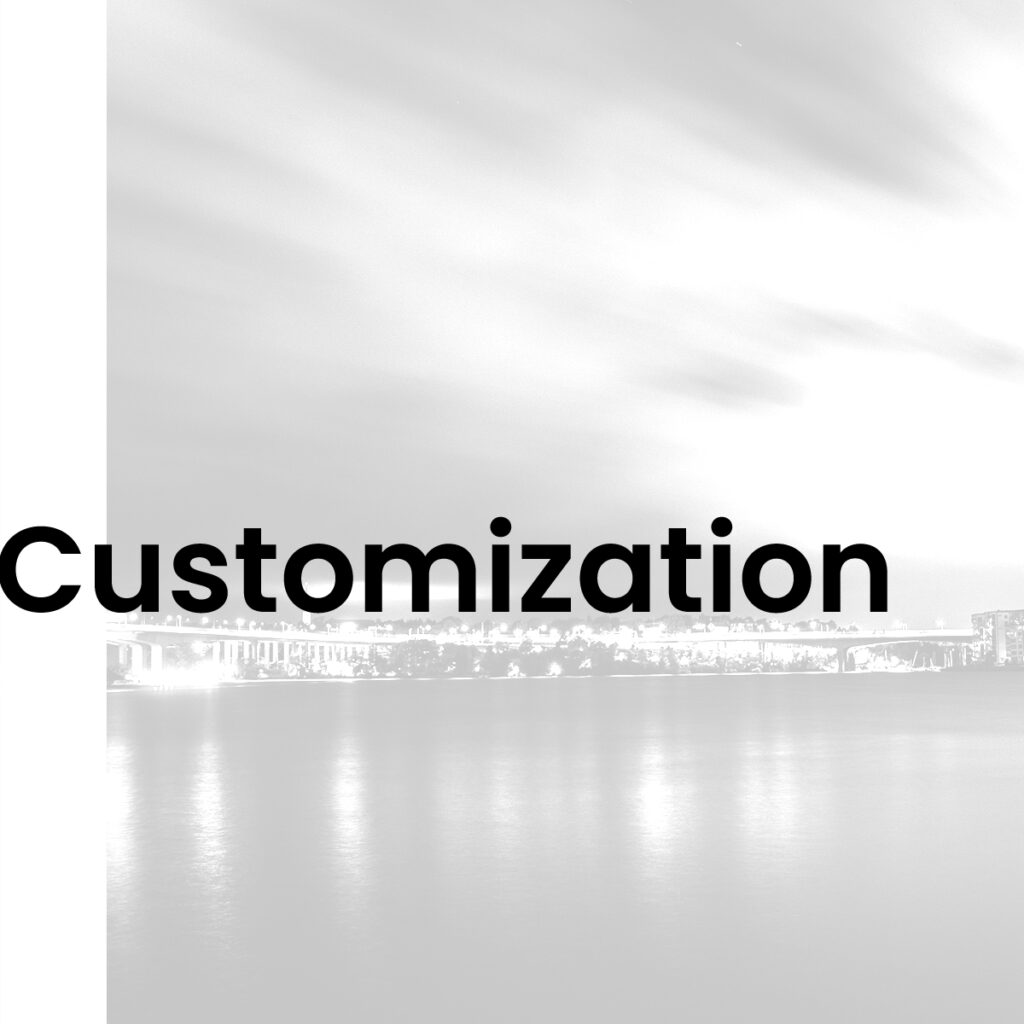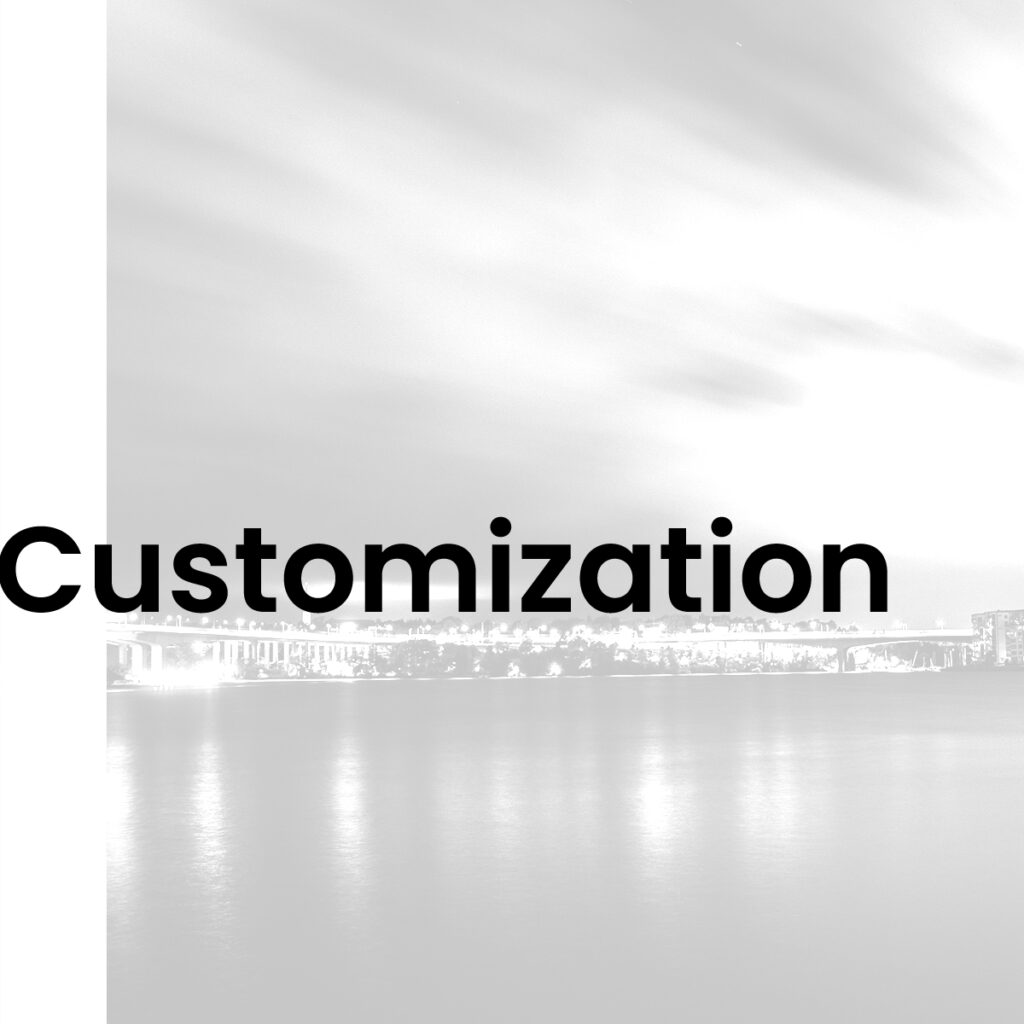 You are always welcome to contact us to fully understand how we can support you with project customization.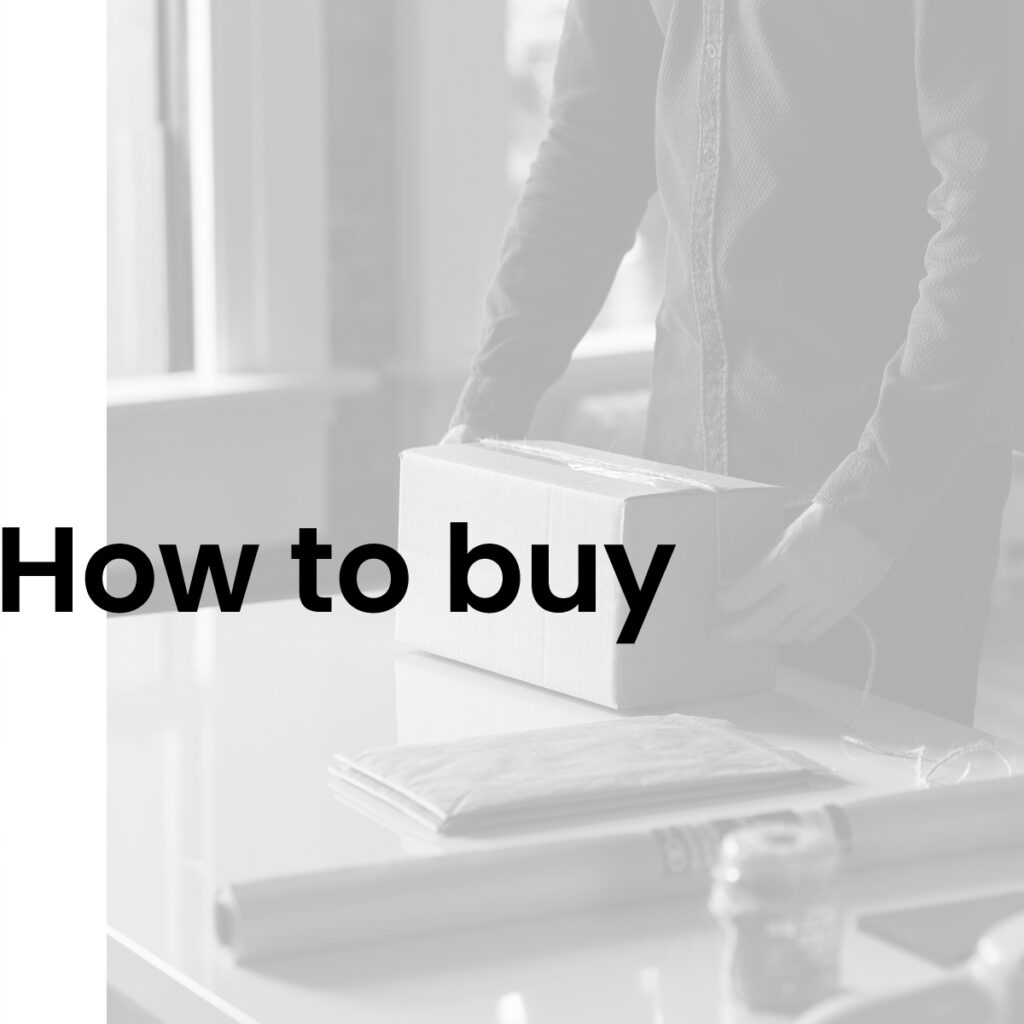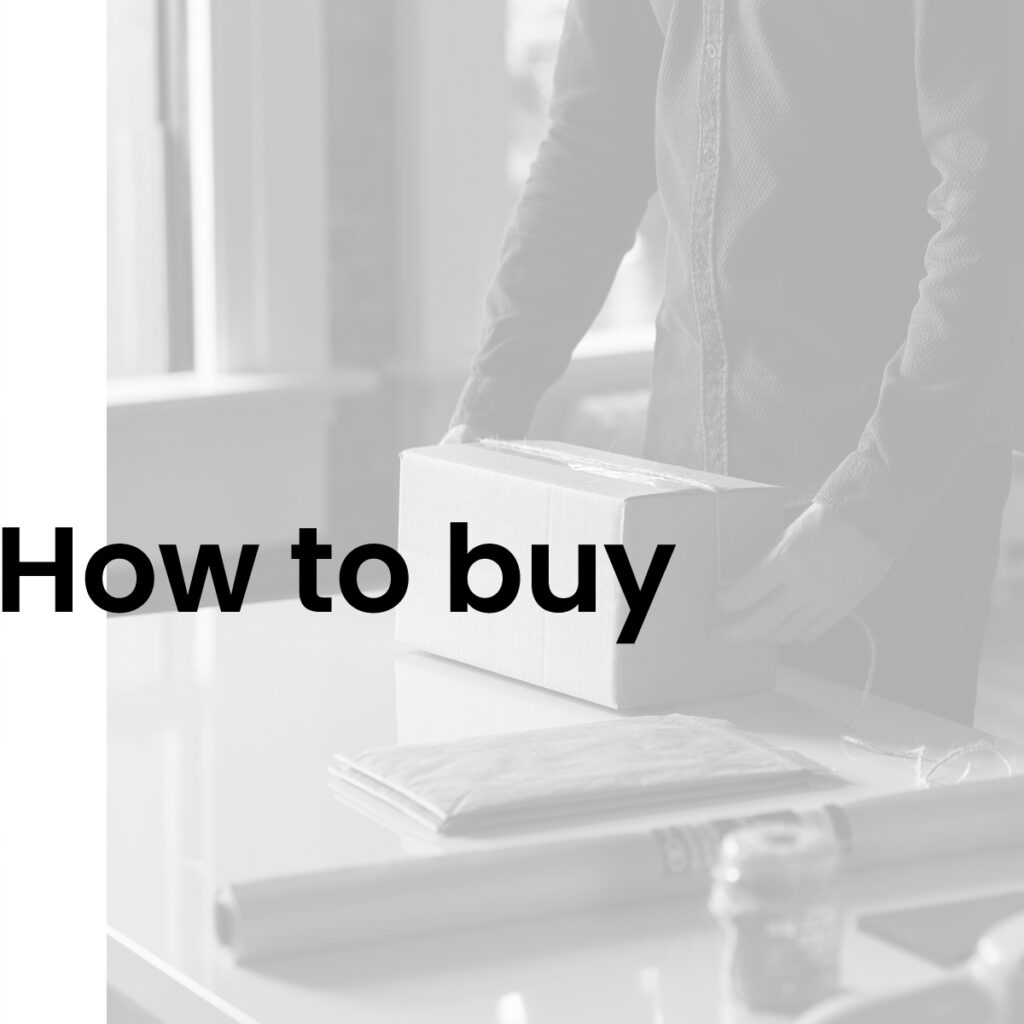 New reseller? – Apply to access our Partner Portal or send us your price request today – we normally reply within 1 day. (business days)